Former Saudi oil minister Ahmed Zaki Yamani dies aged 90 in London, state media reports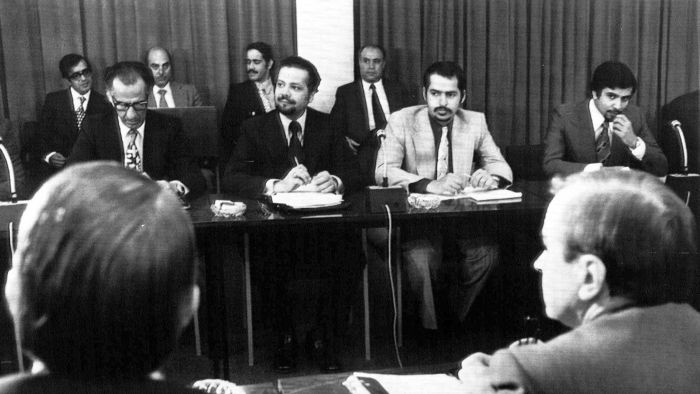 Ahmed Zaki Yamani, the former long-serving oil minister in Saudi Arabia who led the kingdom through the 1973 oil crisis, has reportedly died in London aged 90.
Key points:
Yamani led the nationalisation of Saudi Arabia's state energy company, and once found himself held hostage by Carlos the Jackal
He served a crucial role in early days of OPEC, as oil producers began to try to dictate prices to the world
He is remembered for his ever-calm negotiating style, which Saudi ministers after him sought to mimic
Saudi state television reported his death, without offering a cause. It said he would be buried in the Muslim holy city of Mecca.
He also led the nationalisation of Saudi Arabia's state energy company and found himself held hostage by Carlos…