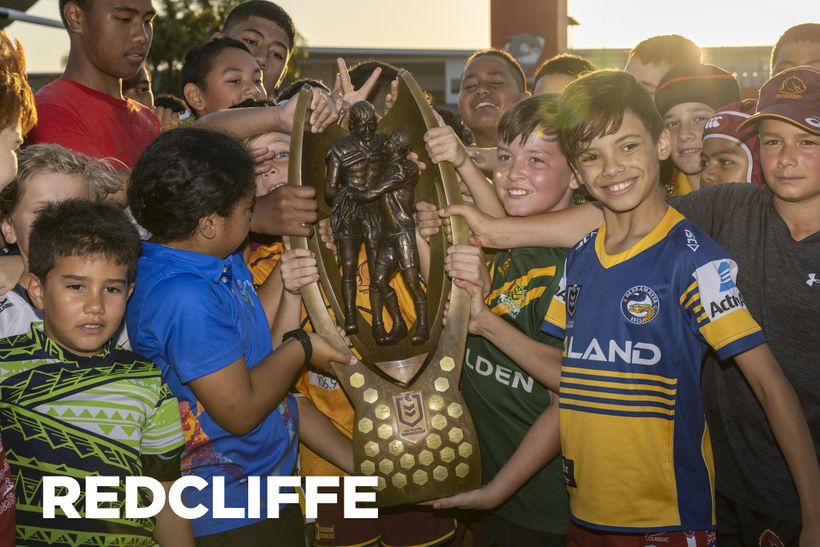 Thousands of free tickets for this weekend's NRL finals are up for grabs.
There's only one catch: you have to get vaccinated.
Premier Annastacia Palaszczuk has thanked the NRL who will give away 3,000 double passes to anyone getting vaccinated at key centres starting from today.
2,000 double passes for Friday's game between the Sea Eagles and the Rabbitohs will be given away on Thursday 23 September at Brisbane Entertainment Centre in Boondall and at a new vaccination centre opening at the cruise ship terminal at Pinkenba.
Another 1000 double passes will be given away on Friday 24 September for Saturday's clash between the Storm and The Panthers at vaccination centres at Logan Entertainment Centre and Mt Warren Park.
The Premier said it is yet another incentive to get vaccinated.
"I want to see as many Queenslanders as possible getting vaccinated," the Premier said.
"As an added incentive, the first few thousand at select vaccination hubs on Thursday and Friday will also get free tickets to the NRL finals.
"This is all part of our effort to encourage vaccination uptake, which is why we've opened up our Caboolture, Doomben, Kippa Ring, Boondall and Pinkenba hubs to walk-ins."
Health Minister Yvette D'Ath said:
"Providing a great new incentive like free finals tickets is another great way to encourage higher vaccination rates.
"So get vaccinated in the coming days at one of our eligible vaccination hubs and give yourself a chance to be part of NRL history."
The government has also confirmed a pop-up clinic will operate at Suncorp Stadium for both the finals and grand final on October 3.
Walk-in Vaccination Hub Opening Hours
Brisbane Entertainment Centre, Boondall: 1 Melaleuca Drive, Boondall
7 days a week, 8:30am – 6pm
Kippa Ring: 425-427 Elizabeth Avenue, Kippa Ring
7 days a week, 8:30am – 3:50pm
Doomben Racecourse: 75 Hampden St, Ascot QLD
7 days a week, 8:30am – 3:50pm
Caboolture Square: Caboolture Square Shopping Centre, 60 – 78 King Street, Caboolture
Monday – Friday, 8am – 5pm
Saturday, 8am – 4pm
Pinkenba Cruise Terminal: Brisbane International Cruise Terminal
7 days a week, 8:30am – 3:50pm
Qld Government Media Release