Western quolls reintroduced to unprotected outback area survive despite extinction threats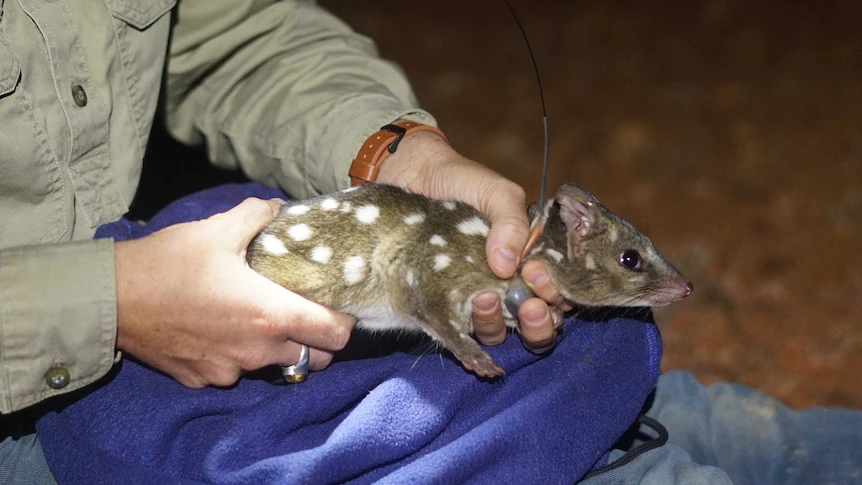 These furry youngsters are fighting against devastating odds.
Key points:
Western quolls are listed as a vulnerable mammal species
Researchers in SA's far north are monitoring the progress of those reintroduced outside a protected area
Tracking data shows males are surviving in the arid conditions
The Department of Biodiversity, Conservation and Attractions (DBCA) in Western Australia estimates western quolls once existed "across nearly 70 per cent" of Australia in all states and territories.
"However since European settlement, there has been a major decline and the species now only occupies about 5 per cent of its former range," a DBCA spokesperson said.
Researchers want to see if western quolls can survive in outback South Australia in…